Frequently Asked Questions
Where can I download the latest XQD driver? (Windows Users)
---
https://www.atechflash.com/software
---
If you need any further assistance or help please contact our support via email or telephone:
---
Toll-free number for USA only
1-800-964-3088

International please call
1-510-824-6868

Pacific Time
10:00AM-5:00PM
Support email
---
Why doesn't the TX-1CXQ read my XQD card? (Windows Users)
---
You will need to upgrade your Windows 10 version to v1903.
Check Windows 10 Version
1. For best XQD support, please update your Windows 10 version to v1903.
To check the Windows version on your computer system, please follow the steps below.
2. Locate the "Search Bar" at the lower left corner of your Desktop.
3. Type in winver in the Search Bar and press Enter key on your keyboard.
4. A pop-up window will show the current Windows 10 version on your system.
After you have updated your Windows 10 version to v1903, you will need to get the latest XQD Driver from Sony. Please go to next question regarding XQD driver.
---
Where can I download the latest XQD driver? (Mac Users)
---
Please follow the link below and download the latest driver for macOS:
https://www.sony.co.jp/Products/memorycard/xqd/application/drv_installer.html
---
How do I install the latest XQD driver? VIDEO (Mac Users)
---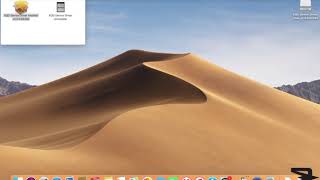 ---
How do I install the latest XQD driver? VIDEO (Windows Users)
---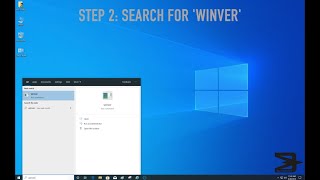 ---
---